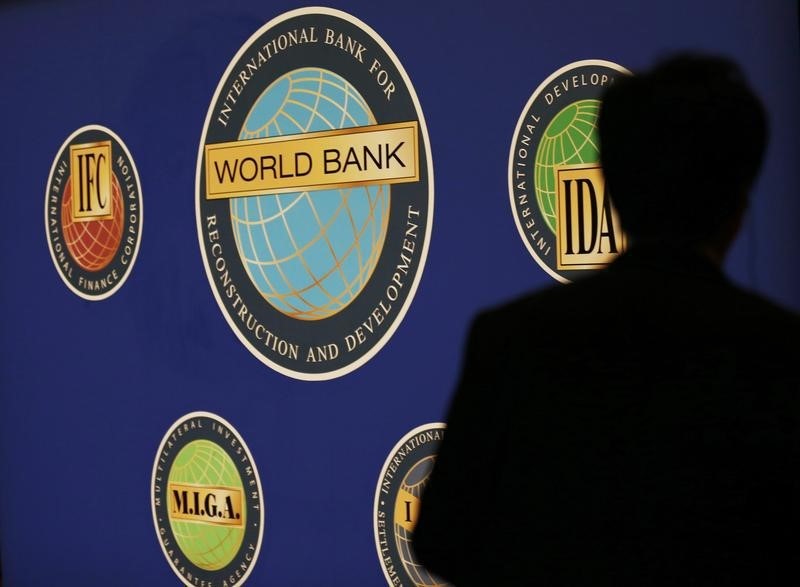 © Reuters. World Bank revises down growth for six Western Balkan states
BELGRADE (Reuters) – The World Bank revised down 2017 economic growth forecast for the Western Balkan region to 2.6 percent from the previous projection of 3.2 percent and warned fiscal discipline will be key to stable growth in the future.
The bank said it expected the region which comprises Albania, Bosnia, Kosovo, Macedonia, Montenegro and Serbia to grow 3.3 percent in 2018 and 3.6 on the back of increase investment and consumption.
"Domestically, the main risk is policy uncertainty or policy reversals that could affect investment and growth," the bank said in its biannual report on the regional economic outlook.
"Stronger EU growth is likely to be accompanied by an unwinding of the European Central Bank's quantitative easing, which will push up global interest rates and Western Balkan borrowing costs."
Before the 2008 global financial crisis, the Balkan states were flooded with cheap capital that fueled average growth of 5-7 percent a year.
The International Monetary Fund and other international organizations have called for structural reforms, including reductions in the public sector, pension reforms and privatizations to tackle a sharp rise in budget deficits and the high unemployment.
In its report the World Bank said growth of jobs and relatively low inflation rate helped reduce poverty in the region. But the Bank warned fiscal discipline is necessary to achieve higher growth rates.
All countries except for Serbia project budget deficits to be higher in 2017 than in 2016, mainly due to a lack of structural reforms.
"All Western Balkan countries can improve the quality of their fiscal policy by reallocating spending from a multitude of untargeted social benefits to productivity-enhancing investment," the bank said.
The Bank said the six countries need much higher growth rates to catch up with their Western European peers. All six are at different stages of the EU accession process.
"At current growth rates it would take about six decades for average per capita Western Balkan income to converge to the (EU) average.
"With faster growth of 5 to 6 percent convergence could be achieved in just two decades," it said.
sponsoredArticle = 'div-gpt-ad-1466339494851-0';